Model : RLC04-B                      Brand :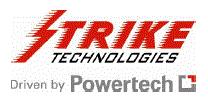 Product Overview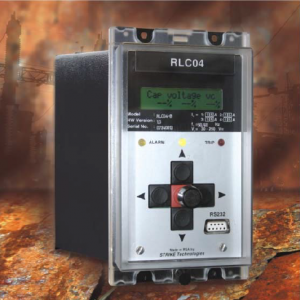 The RLC04-B protection relay provides comprehensive protection for the capacitive, inductive and resistive elements of three phase medium voltage and high voltage shunt capacitor banks and harmonic filter circuits. The capacitor banks consist of several individual capacitors in a series – parallel arrangement.
By only operating when absolutely necessary it prevents unnecessary trip outs thereby preventing unnecessary financial losses and other detrimental consequences. In addition, after a system fault or equipment failure, the RLC Protection Relay trips the associated circuit breaker timorously, to ensure maximum personnel safety, and to minimize further equipment and other consequential damage.
PDF
You can download the PDF by clicking on this icon: 
Main Product Features
Protection Functions
Repetitive peak overvoltage
Thermal overcurrent
Fundamental frequency overvoltage and overcurrent
RMS overcurrent
Fundamental frequency star point unbalance
Fundamental frequency line current unbalance
Fundamental frequency H-bridge configuration unbalance
Fundamental earth fault current
Fundamental frequency undercurrent
Breaker Fail detection
Capacitor bank re-switching
Event tripping
Test functions :
Both on-line and user activated hardware diagnostic testing
Inputs/Output
Inputs
4 Dual Current Measuring Elements – Individually programmable for either 1A or 5A
Optically isolated digital blocking input – User configurable for active low/active high
Wide range AC/DC Auxiliary Power Supply (30 – 250V AC/DC)
Outputs
5 Trip/Alarm output relays (K1 to K5), programmable with regard to energisation and latching functionality, hardware configurable NO/NC contact form
1 Dedicated self-supervisory output relay (K6), hardware configurable NO/NC contact form
Enclosure
Flush mount and 19" rack compatible
Draw-out facility, with automatic shorting of CT input connections
User Interface
3 LED Status Indication: Healthy (Green); Alarm/Start (Yellow); Trip (Red)
Alpha-numeric, backlit, Liquid Crystal Display (2 lines x 16 characters)
Menu driven user interface with 5 button interactive keypad
Data Communications
Two serial interfaces for programming and interrogation
Remote communication by means of RS232 or RS485, either via a dedicated line or via a modem (PSTN or GSM).
Both Strike protocol and Modbus RTU protocol co-reside in the product
Product Evolution Information
Released in early 2005, the RLC04-B replaces the earlier RLC Version 3 model. Although similar in overall functionality, there have been many major upgrades in hardware, specification, and operation to its predecessor.
"One relay fits all". All of the features that were previously optional when ordering the relay, are now programmable via the set up menu. This means that there is only one version of this relay, which helps reduce your stockholding and offers the greatest flexibility should operating conditions change. The new application software addresses these new features.
The following are just some of the features that are new in the RLC04-B:
Normal Mode or H-Bridge Mode is now programmable in the same unit
50Hz or 60Hz operation is now programmable
1A/5A CT selection is now programmable – no external wiring to change
A second serial port (RS232) has been positioned on the front panel for ease of connection to a lap-top computer. This port is used for any communication with the unit, including Strike PC software or MODBUS, and in particular for firmware upgrades.
The serial port on the rear of the unit is now RS232/RS485 programmable. This port can be used for Strike PC software or MODBUS.
Both serial ports are separately programmable to baud rates of 2400 to 115200
Greater accuracy of time and current measurements
Much improved response time
Time stamping of the trip history records and certain other status registers
The digital input can be configured as one of three alternative functions; Breaker on sensing, an event input, or for remote reset
Lost password recovery procedure avoids having to return the product to the factory for re-initialisation.
PDF
You can view the PDF below or download the PDF by clicking on this icon :